We are a coalition of Denver natives and residents from several industries who love Casa Bonita and we are very worried about its future. Casa Bonita is an important cultural and historic icon and a vibrant piece of the Colorado landscape.
There were so many scenarios that could have played out and we created this campaign to gather awareness and funding from the community so we could be prepared to act and have influence, whichever direction it went.
We were instrumental in getting Casa Bonita to new ownership. We actually attained an investor and made an offer. However, we were not the ones who bought it in the end. However, it is under new ownership, and it is getting the attention it deserves.
WE NOW CONSIDER CASA BONITA SAVED!

Latest news:
After hearing about some positive aspects of the plans of the South Park folks, we decided to drop our objection in exchange for some meetings with them. We could not be more thrilled with their choice for an executive chef - Dana Rodriguez was actually our first thought last year when we first started thinking about kitchen operations.
We absolutely believe that we were successful in our endeavor to Save Casa Bonita! With the leadership of Andrew Novick, our extensive efforts made it known that Casa Bonita needed to be saved, that it should be under new ownership and that the input of the community is important. We got so far as attaining investment and making a viable offer. We spoke at length about wanting to bring it into the 21st-century and how diversity, equity, inclusion as well as accessibility and authenticity are vital aspects to success of Casa Bonita.
We have met with South Park a few times now, and we think they are on the right path so far. We hope to be involved, so that the future of Casa Bonita is positive and successful. Thanks everyone for your support!
[Scroll down to the press section to catch up on all of the media reporting]
Press
March stories:
Denver Post,  9News,   The Denver Channel (7 News)

Chapter 11 bankruptcy reports:
Westword and Newsweek and KDVR 31

New reports from:
City Cast Denver podcast with Bree Davies
A fun interview on KBPI Rock Radio
...and a CBS report on Channel 4 Denver

A lot of press from the rally on 4/24:
Westword Slideshow,   CBS Channel 4,   9News,   Denver Post (4/25/21)
Channel 7 (click right arrow on photo to start video)
Denver Gazette,   Denverite,   KDVR 31

Here is a great article summing-up where things stand:
Glendale Cherry Creek Chronicle
another editorial in the Denver Gazette
and a 303 Magazine piece about our team

June
9News with Kyle Clark about buying the debt
Westword article about the debt and Raise the Flag event
...and Channel 4 was there!

July
Matt Stone and Trey Parker of South Park announced they they were planning on buying Casa Bonita but, as Channel 7 reported, they haven't actually talked to the owner yet. Meanwhile, we already have an offer in.

August
On a livestream with Jared Polis, Matt and Trey announced that "they bought it" (pending bankruptcy proceedings), as reported on
9News (with our reaction) and Channel 7 News.

This interview with Andrew Novick on Colorado Public Radio's "Colorado Matters" sums up what is happening with our group and the reaction to South Park.

Check us out in the national news on APM's Marketplace on NPR with Amy Scott.

What IS the deal with South Park? Here is some info from Westword. We're still fighting!

October
We were finally able to contact South Park through their attorney in the bankruptcy filings and tel them why we are better restaurant partners than Zeppelin Development, who are developers and landlords to restaurants, not restaurateurs. They got back to us that they were not interested in working with us instead. We filed an objection to the sale in the bankruptcy because the landlord said they would settle with the owner if he sold the restaurant, but when we had our offer in, they rescinded that offer.

Then, South Park and the Zeppelins showed up (they had been working in concert with the landlord for many months) and the landlord was then willing to settle. We believe the landlord coerced the owner to pick their preferred buyer, and we were precluded from providing a counteroffer. We filed an objection to the sale in the bankruptcy because it was not an "arms-length" or "good faith" deal, as they state in their sale motion. This press below is about the objection:

Westword reported on the filings
. KDVR had a long interview which really describes a lot about what was/is going on.
There was a good story on Channel 4.
It was in Denver Gazette and on the cover of the Denver Post!

Also, it was picked-up by Wall Street Journal, Restaurant Business News and Bloomberg Law


Andrew Novick
Andrew Novick is a Denver native and is known as Casa Bonita's #1 fan (he recently had a huge charity fundraiser for his 300th visit to Casa Bonita). He has been shaking up Denver/Boulder since the late 1980s with Warlock Pinchers and has created pop-up food events like Japanese Ghost (Yurei) Cafe, Xtreme Pancake Breakfast, Surgery Dinner, Ramen Yatai and Desert Ramen. He is also an electrical engineer, an artist, a performer and an experiential event producer.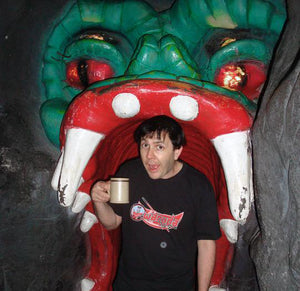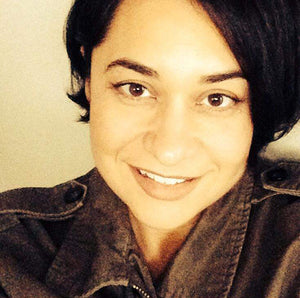 Diana Morales Ayala
Diana Morales Ayala is a Denver native, born and raised in the Northside. She is the daughter of Mexican immigrants, a serial entrepreneur, an artist, a savvy businesswoman and owner of Mermaids Bakery in downtown Denver.
Danny Newman
Danny Newman loves Denver. He's lived here his whole life and is passionate about helping the city grow while making sure we save what makes this city special. Danny's dad was hired as a cliff diver at Casa Bonita in 1974 and Danny's mom worked at Casa Bonita for a few weeks before quitting because she got hired at My Brother's Bar. Danny now owns My Brother's Bar and Mercury Cafe. Saving Denver institutions is in Danny's wheelhouse.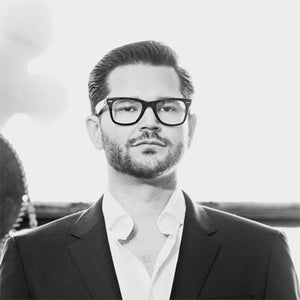 Rick Griffith
Rick Griffith is an award winning graphic designer, restaurant designer, former Denver Commissioner of Cultural Affairs, artist, activist, and an owner of Denver's Black owned revolutionary bookstore. MATTER.
Josh Epps
Josh Epps is a former jeweler turned restaurateur. He has owned and operated award winning restaurants in Denver. He is the recipient of the Mayor's Design Awards and several "best of Denver" awards. He currently owns and operates Jelly Cafe.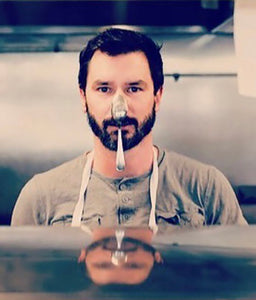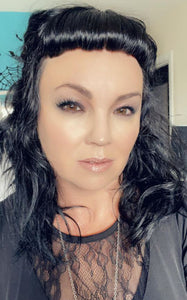 Merhia Wiese
Merhia is a Denver native, a Westword "Colorado Creative" a 5280 Magazine "Disruptor" and has several years of experience working for an immersive arts organization advocating for a living wage for artists, diversity and accessibility for employees and patrons. 
Betsy $B Rudolph
Betsy is a Denver native, the founder of the NEXT Gallery annual Casa Bonita art show (four years running), a professional artist and a long time Casa Bonita enthusiast!